GAMURS Group October 2022 Summary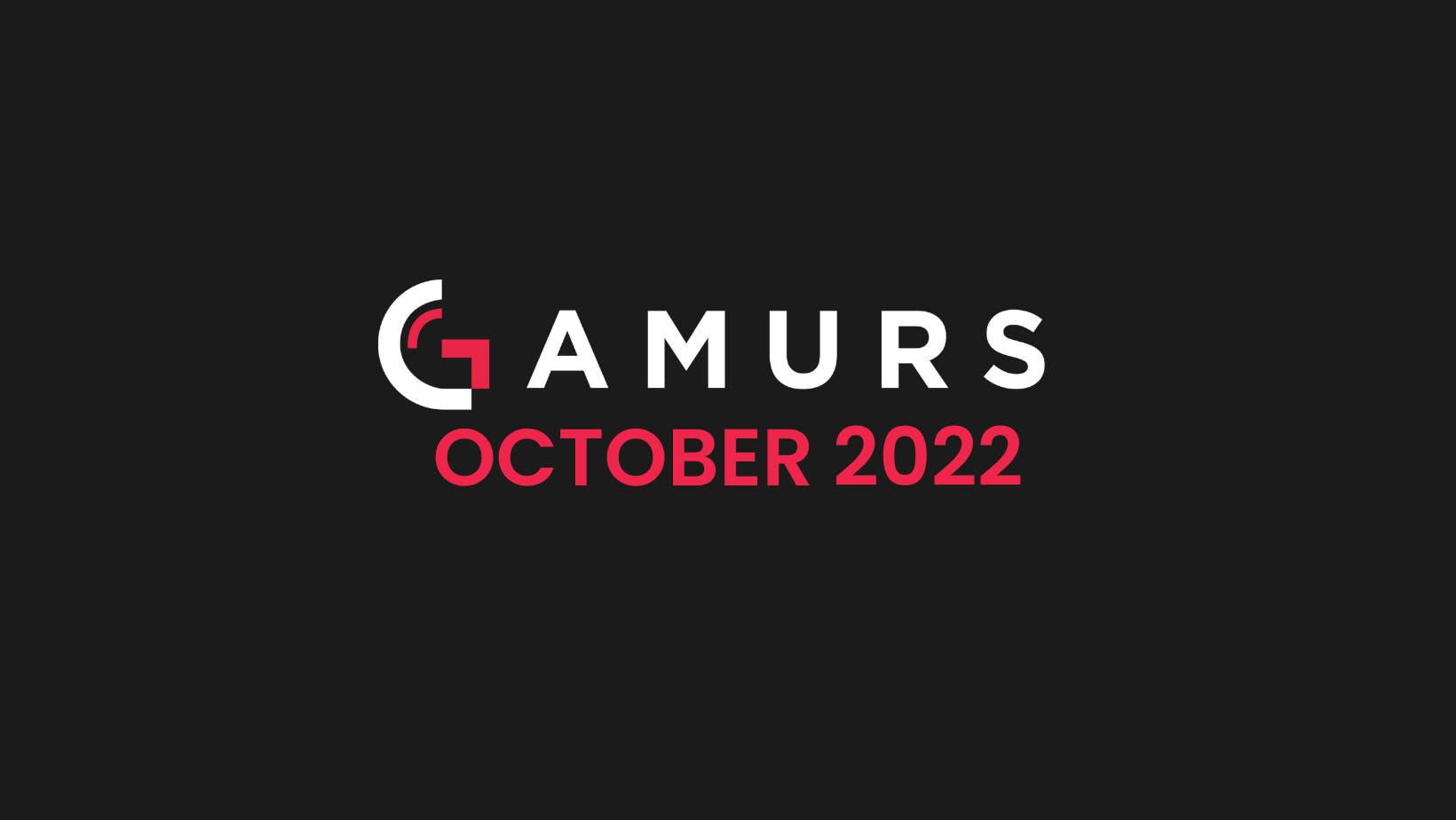 There was no shortage of esports, gaming, and entertainment news this month. October saw the season finales of two of the largest fantasy TV shows of the year, the finals of this year's 'The International' Dota 2 championships, and important discourse around the voice acting industry through the controversy surrounding the release of Bayonetta 3. With so much buzz, we are proud to report that GAMURS Group recorded 49M active users, 116M pageviews, and 77M sessions (Google Analytics, October 2022). Across our sixteen major publications, we attained approximately 10% - 15% growth in each category compared to last month. 
With notable performances from a range of our publications, in addition to the complete integration of our six newly acquired publications from the end of September, GAMURS also ranked 5th on Comscore in the gaming information category with a total of 15.4M unique visitors from North America. Our main demographic persists in high-income households and audiences above the age of 25-years-old. This reiterates that the people engaging in GAMURS content are highly likely to be the same people actively participating in the esports, gaming, and entertainment industries, whether they're purchasing games or paying to see a movie in theatres.
The improvement in our Comscore ranking and number of unique visitors is attributed to our dedication in expanding our portfolio and growing our brands organically, as well as the passion and support of our talented teams.
This month, GAMURS Group also had the pleasure of working with a range of clients on a wide breadth of unique campaigns. We partnered up with LINE Games on the release of their new action role-playing hack-and-slash game, UNDECEMBER, curating individual pieces of content across 8 of our publications to promote the release and give readers a small glimpse into the gameplay. Through the wide reach of our numerous brands, the campaign garnered a total of over 2M pageviews. In addition to this, we were also able to deliver a variety of campaigns for household names such as Nintendo's Bayonetta 3 release, Amazon Kindle, and LEGO's Minecraft range.
As we enter the busiest time of the year, GAMURS Group continues to work on our content output to satisfy our audiences and affirm our vision of redefining gaming and entertainment media. We've seen noteworthy growth in the business, our performance, and the industries we engage with, and work to remain a consistent, trustworthy brand. GAMURS is committed to producing the best content for its audience, staying at the forefront of news and trends to make sure our readers can trust us to deliver what they expect. 
Keep up to date with us at our following socials!
LinkedIn - https://linkedin.com/company/gamurs-group
Facebook - https://www.facebook.com/GAMURS/