GAMURS Group sponsors NRL star, Matt Burton
After a successful 2022, GAMURS Group kicks off the new year by sponsoring NRL star and Bulldogs fan-favorite, Matt Burton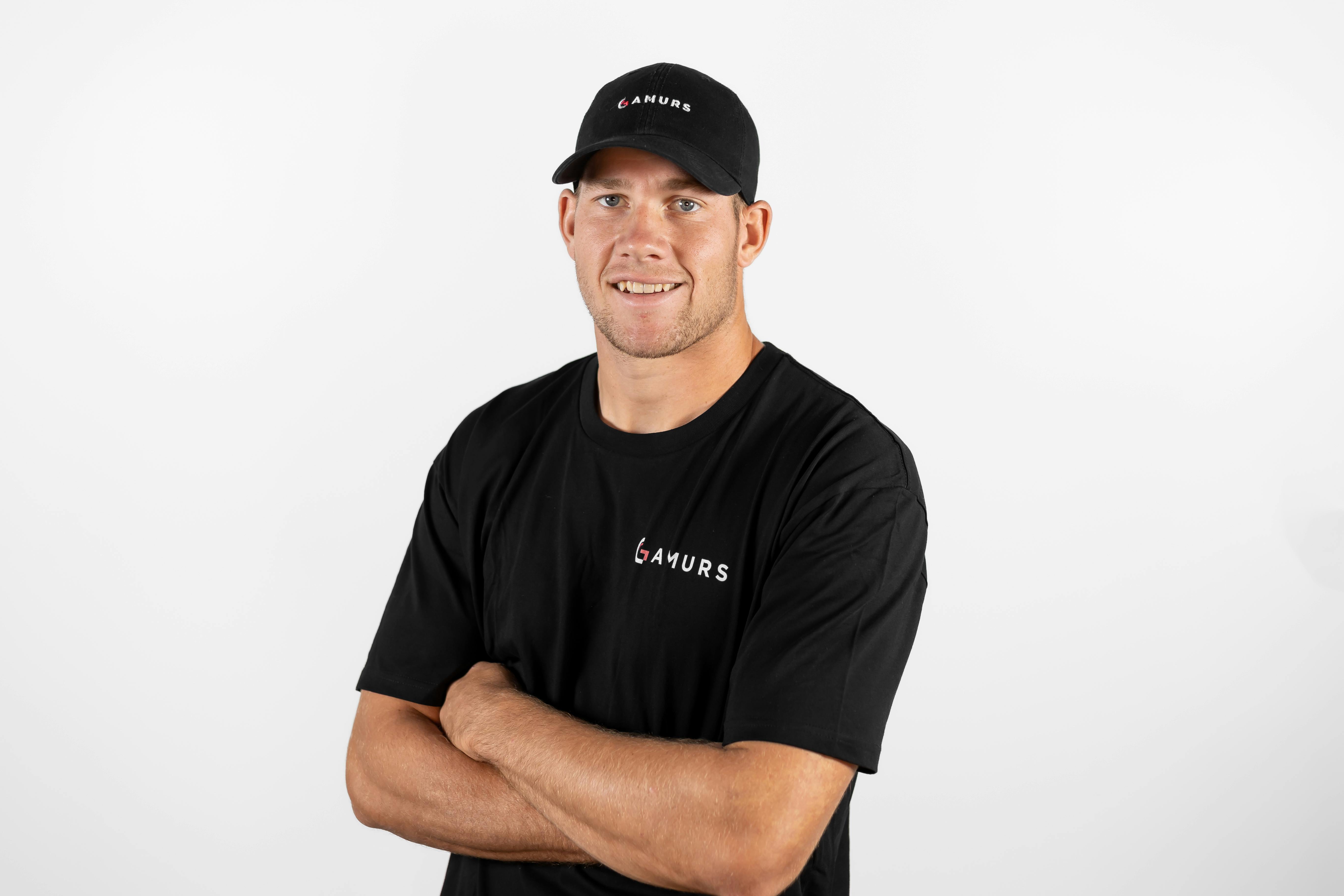 Thursday March 9, 2023 – GAMURS Group, the leading esports, gaming, and entertainment media company is delighted to announce its sponsorship of sporting personality Matt Burton. Burton is a professional Australian rugby league player, and at only 22 years old, is currently the co-captain and fan-favorite of the Canterbury-Bankstown Bulldogs. This one-year agreement marks GAMURS' very first sponsorship and will allow the Australian-owned media company to foster continued growth in the ANZ market. 
Following its record-breaking year in 2022, GAMURS is making active efforts in strengthening its brand presence and authority in the gaming and entertainment media space. This sponsorship will see GAMURS Group collaborate with Burton on a variety of projects including charity work, team events, and overall support of both GAMURS' growth and Burton's NRL career. 
Burton will represent GAMURS at training, post match events, and press conferences to the best of his ability as the new ambassador for the growing media company. Since the acquisition of its flagship publication, Dot Esports in 2016, GAMURS have rapidly expanded their network and content offering. The Australian based company is now an industry leader in gaming and entertainment media, ranking 4th on Comscore in the gaming information category (January, 2023) and ahead of IGN. 
GAMURS Group CEO and Founder, Riad Chikhani, has stated how pleased he is to be working with Burton this year, being an avid NRL fan and Bulldogs supporter. "I am excited and honoured to be partnering with Matt Burton and supporting him in his career this year. Having been a lifetime supporter of the Canterbury Bulldogs, it is a childhood dream to be able to sponsor their key player," says Chikhani. "Matt embodies everything GAMURS Group stands for, he is committed to his team and he is a reputable man, on and off the field. I am excited to see him progress in his career and future."
Born In Dubbo, New South Wales, Burton started his NRL career at the Penrith Panthers in 2019, winning his very first game 26-20 against the Cronulla-Sutherland Sharks. He currently plays Five-Eighth for the Canterbury-Bankstown Bulldogs with whom he has just inked a long term deal with the club until the end of 2027. In just four years since his debut, Burton is already known for his huge kicking game and being a formidable player on the field. He has played in four NRL finals, winning a Premiership in 2021. He has also appeared in two state of Origins, two World Cup games for Australia and was the 2021 Dally M Centre of the year. 
"I am stoked to be partnering with GAMURS Group this year ," says Burton. "They are redefining gaming and entertainment media, like the Bulldogs are looking to redefine this season. I'm looking forward to working with Riad and the team. This is set to be a big year for me professionally and I'm excited to see what is ahead," adds Burton.
A 2022 report by Dentsu predicts that 3.5B people are predicted to be gamers by 2025, which should generate more than US$225B in revenue. It reiterates the importance of gaming in the current advertising climate, its ability to command large audiences, and how brands can seek to connect more authentically with gamers. This exciting collaboration between GAMURS Group and Matt Burton paves the way for two of the biggest fandoms in Australia to support each other, and highlights the growing intersection between gaming and traditional sports. 
GAMURS Group Chief Executive Officer, Riad Chikhani, is available for media interviews.
Media Contact
Jackie Nguyen, jackie@gamurs.com
About GAMURS Group
GAMURS Groups' far-reaching esports, gaming and entertainment network reaches more than 66 million monthly users across its 17 high-profile publications. Its media portfolio includes Dot Esports; the world's premier destination for competitive gaming news, Prima Games; a rapidly-growing voice in gaming journalism, We Got This Covered; a wide-reaching entertainment news site,  Destructoid; the go-to for expert content in all video-gaming news and reviews, and many others. GAMURS currently operates offices in Australia, Serbia and the United States and has a global workforce of over 500 employees.